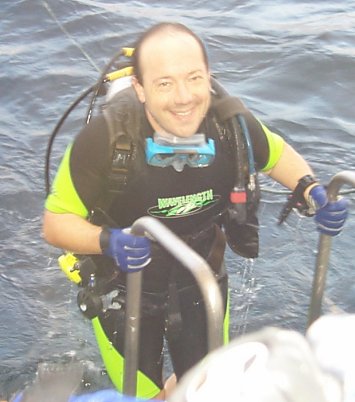 Richard Brodie was born some 40 years ago in Massachusetts. Since then he has successfully pursued several carrers, including several seminal years at Microsoft, where he worked on the first versions of Microsoft Word and Microsoft Access.

After leaving Microsoft, Richard has become a noted expert in the fields of Memetics and personal growth. He has authored two books to date, Virus of the Mind and Getting Past OK. In addition to lecturing nationally, he has appeared on such television programs as Oprah! and Donohue, as well as many local and national radio programs.

Richard travels frequently, both for pleasure and business. He has a passion for playing the frequent flyer game, and playing it to win. As you will note from his travelogues, he derives immense satisfaction from getting the greatest value from every frequent flyer mile, and exploiting every loophole and available perk that the system has to offer, all the while doing so with humor, and doing it first class. Richard knows more about seating configurations and probablity of upgrades than any traveler I have met. TripTalk.com is fortunate that he is willing to share these hard-earned secrets with us.

To learn more about Richard and Memetics, visit www.memecentral.com/RBrodie.htm.